ⓡ Political Freedom: 5/7 https://www.opendemocracy.net/en/can-europe-make-it/turkeys-presidential-dictatorship/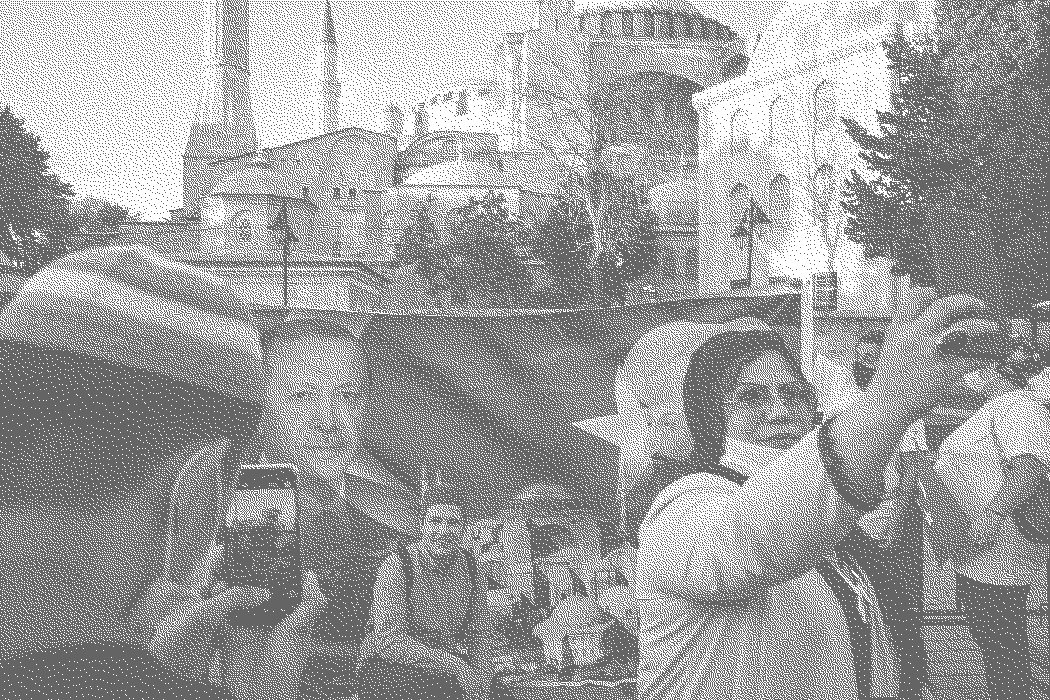 fig.1 Muslims celebrating Hagia Sofia's re-conversion into a mosque, Diego Cupolo/PA, OpenDemocracy
ⓞ Quite hard to understand without the turkish political background understanding ☹ ➞ sad but true
ⓡ Pan-Turkism is a movement which emerged during the 1880s among Turkic intellectuals of the Russian region of Shirvan (now central Azerbaijan) and the Ottoman Empire (modern day Turkey), with its aim being the cultural and political unification of all Turkic peoples. Pan-Turkism is often perceived as a new form of Turkish imperial ambition. Some view the Young Turk leaders who saw pan-Turkist ideology as a way to reclaim the prestige of the Ottoman Empire as racist and chauvinistic.
ⓥ Deem: consider
ⓥ Pseudo-intellectuals: fake-intellectuals
ⓥ Depict: describe
ⓞ Hope as something which is always growing/emerging from a terrified/bad moment? More than an illusion or plan to make? ➞ Yes! like Pandora could finally find the hope at the very bottom of her chaotic box ➞ cool image ☺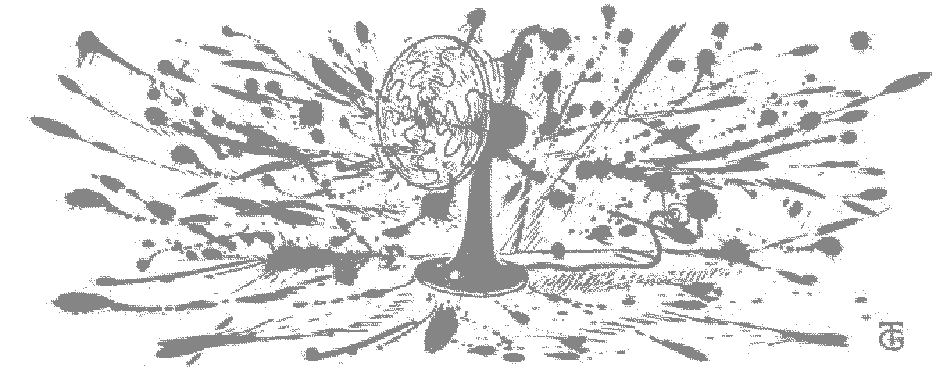 fig.2 shit had hit the fan
ⓡ According to Wiki, From 2013 to 2015, the HDP participated in peace negotiations between the Turkish government and the Kurdistan Workers' Party (PKK). The ruling AKP accuses the HDP of having direct links with the PKK.
ⓥ sheer: pure
ⓥ aggravate: worsen
ⓥ rekindle: recall, reawaken
ⓡ Chantal Mouffe Radical Democracy https://www.e-ir.info/2013/02/26/radical-democracy-in-contemporary-times/
ⓞ Find the ways in the darkness through history! ➞ yes, by remembering and being aware of the past ➞ The past is part of the present.
ⓥ willfully: on purpose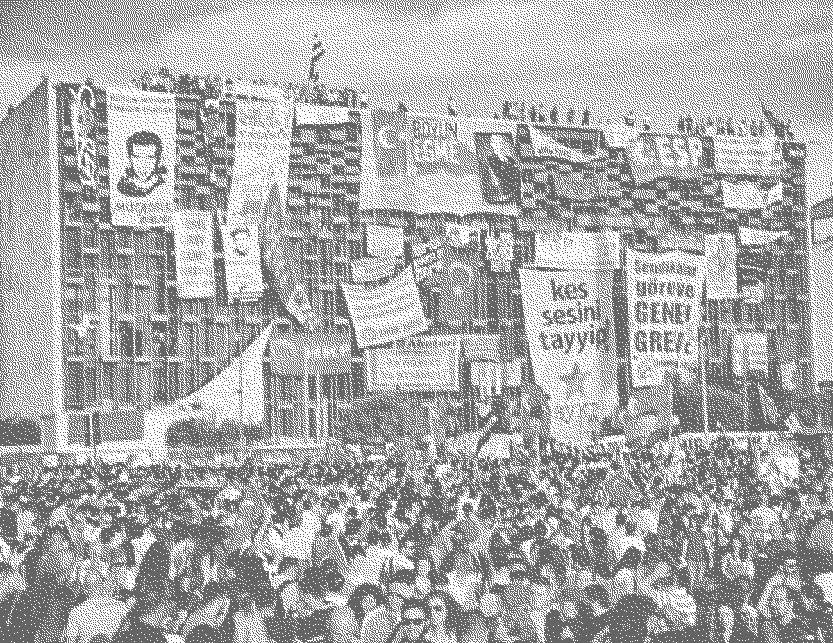 fig.3 Taksim Solidarity: We are going to challenge all of our colors for our future, our children
ⓞ Camilo, however, suggests a different economic model; a change of daily routines....
ⓞ What bridges can be built between "islands of hope" / What are the processes that are used on these "islands of hope?"
ⓥ constituents: voter
ⓥ intrinsic: original, primary
ⓞ !!! The central question of democracy can not be posed unless one takes into consideration this antagonistic dimension.!!! (words made bold by steve)
ⓥ ineradicable: unable to be destroyed
ⓥ come to terms with: to resolve a conflict with, to accept sth painful
ⓞ Order as a something only temporary.
ⓥ contigency: possible event
ⓥ culminate in: end with a particular result
ⓡ Jörg Haider: leader of The Austrian Freedom Party (FPÖ)
ⓡ Europe's far-right vows to push referendum on Turkey's EU accession: https://www.dw.com/en/europes-far-right-vows-to-push-referendum-on-turkeys-eu-accession/a-6142752
ⓡ the Freedom Party of Austria (FPÖ) has harvested more than 20 % of the vote by brandishing the spectre of "an invasion" of Turkish migrants who would threaten "the social peace.", seems FPÖ always has been infriendly https://voxeurop.eu/en/the-turk-austrias-favorite-whipping-boy/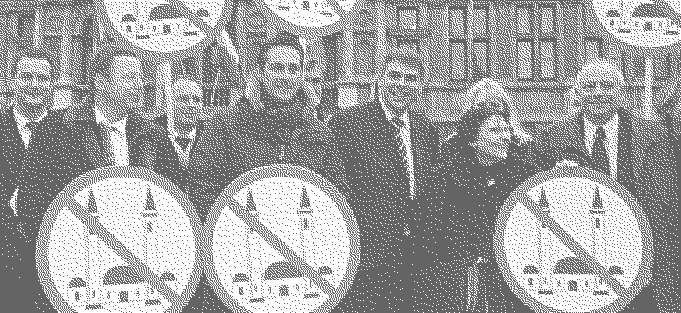 fig.4 Heinz-Christian Strache (2nd from left) of the far-right FPÖ leads an anti-Muslim rally in Belgium, Voxeurop
ⓥ Alt-right: The alt-right, an abbreviation of alternative right, is a loosely connected far-right, white nationalist movement based in the United States. (according to Wikipedia)
ⓥ riot: behave violently in a public place
ⓥ veracity: accurancy
ⓥ congruence: balance
ⓥ infantilize: treat like a child
ⓥ empirical: practical, not theorical
ⓥ endeavor: attempt, effort
ⓥ demise: end, death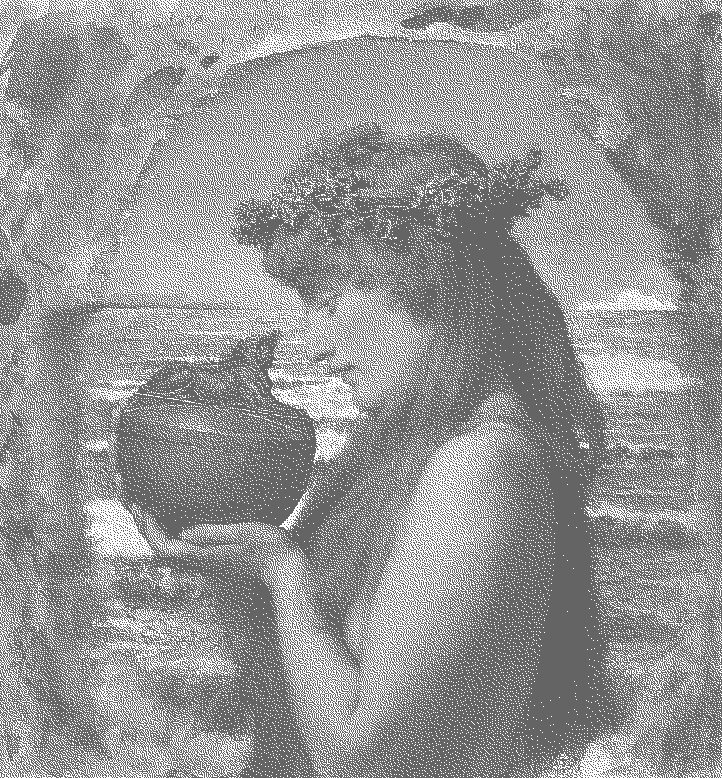 fig.5 Pandora, Lawrence Alma-Tadema

Gurur Ertem is a social scientist and performance studies scholar specializing in the sociology of culture and the arts; and the body and social theory. she is the founding co-director of iDANS (Istanbul) where she has been responsible for curatorial research and publications. Being immersed in the contemporary dance culture for (almost) two decades as dancer, dramaturge, programmer, and scholar, she edited several books on the topic such as Dance on Time (2010); Solo? in Contemporary Dance (2008), and Yirminci Yüzyılda Dans Sanatı (2007). Ertem specialized in the sociology of culture and arts; the body and social theory; and critical theory. She obtained her Ph.D. in Sociology from The New School for Social Research (New York) in 2016. Her current research focuses on cultures of protest and the body and political psychology. Ertem is selected as an Akademie Schloss Solitude Fellow in the Humanities for the period 2017-2019. Abstract of web project Fascinated by "recognition of pluralism", one of the solutions to approach Hope, 👩🏻‍🔧 made this website where you can experience this solution. To Ertem's voice, the XPUB students add their own voices and further, various anonymous

x

(maybe you, your neighbours or a dinosaur) participate in this digital journey. References Adorno, Theodor W. 1991 [1951]. "Freudian Theory and the Pattern of Fascist Propaganda." In The Culture Industry, edited by J. M. Bernstein. London: Routledge. Ertem, Gurur. 2017. "Gezi Uprising: Performative Democracy and Politics of the Body in an Extended Space of Appearance." In Media Practices, Social Movements, and Performativity: Transdisciplinary Approaches, edited by Margreth Lünenborg, Susanne Foellmer, Christoph Raetzsch, pp. 81-99. London: Routledge. Laclau, Ernesto, and Chantal Mouffe. 2014 (1987). Hegemony and Socialist Strategy: Towards a Radical Democratic Politics. London: Verso. Loeb, Paul Rogat. 2014. "The Real Rosa Parks." In The Impossible Will Take a Little While: Perseverance and Hope in Troubled Times, edited by Paul Rogat Loeb. New York: Basic Books. iBook. Mills, C.Wright. 2000 [1959]. The Sociological Imagination. Oxford: Oxford University Press. Money-Kyrle, Roger. 1978. "The Psychology of Propaganda," In The Collected Papers of Roger Money-Kyrle, edited by Strath Tay, 165-66. Perthshire: The Clunie Press. Sinclair, Jennifer. 2008. "Towards an Affirmative Sociology: The Role of Hope in Making a Better World." Paper presented at TASA Sociologists Conference, August 2008. (https://tasa.org.au/wp-content/uploads/2011/05/Sinclair-Jennifer-Session-84.pdf) Smith, David Livingstone. 2017. "Confessions of a Cassandra." Philosophy Talk, January 31, 2017. (https://www.philosophytalk.org/blog/confessions-cassandra) Zinn, Howard. 2014. "Optimism of Uncertainty." In The Impossible Will Take a Little While: Perseverance and Hope in Troubled Times, edited by Paul Rogat Loeb. New York: Basic Books. iBook. Footnotes 1. 1,128 academics from 89 universities in Turkey, and over 355 academics and researchers from abroad including some well-known figures such as Noam Chomsky, Judith Butler, Etienne Balibar, and David Harvey signed the petition. For the full text of the declaration and more information about Academics for Peace see the website: (https://barisicinakademisyenler.net/node/63) 2. For excerpts of Erdogan's speech in reaction to the Academics for Peace Petition see (in Turkish): Merkezi, Haber. "Erdoğan'dan Akademisyenlere: Ey Aydın Müsveddeleri." Bianet - Bagimsiz Iletisim Agi. January 12, 2016. Accessed November 2017.(http://bit.ly/2zkwpdT) 3. "Notorious criminal threatens academics calling for peace in Turkey's southeast." Hürriyet Daily News. January 13, 2016. Accessed November 2017. (http://bit.ly/2yww6gX) 4. The military coup attempt on July 15, 2016 allowed the government to declare the state of emergency and rule the country by executive degrees, further crushing the

opposition

M, outlawing associational activities, and the rights of assembly. Hundreds of thousands of academics, public sectors workers, journalists, and teachers were purged. For more information see the website "Turkey Purge," which is currently inaccessible from Turkey: (https://turkeypurge.com/) 5. HDP is the third largest party in the Turkish Parliament representing some 13% of the electorate. 6. A copy of this bibliography can be found here: (http://www.gururertem.info/syllabi.html) 7. See for instance, the "Trump 101" published by The Chronicle of Higher Education on June 19, 2016. (http://www.chronicle.com/article/Trump-Syllabus/236824/) A group of African American intellectuals criticized the "Trump 101" syllabus for its omission of issues regarding racial and gender equalities and referred to it "as white as the man himself." Subsequently they published an amended version of the syllabus entitled "Trump 2.0" (http://www.publicbooks.org/trump-syllabus-2-0/) 8. Agamben, Giorgio. 2009. "What is the Contemporary?" In What is an Apparatus?: and Other Essays. Stanford, CA: Stanford University Press. 9. Giroux, Henry A. 2014. The Violence of Organized Forgetting: Thinking Beyond America's Disimagination Machine. San Francisco: City Lights Books. 10. Negativity bias refers to the asymmetrical way we perceive negative experiences versus positive ones, an evolutionary trait we developed for survival. Negative experiences, events, and images exert a stronger and lasting impact on us than positive experiences of the same magnitude. 11. Solnit, Rebecca. 2016. Hope in the Dark: Untold Histories, Wild Possibilities. Chicago, Ill: Haymarket Books. iBook. 12. Zunes, Stephen. 2014. "Arab Revolutions." In The Impossible Will Take a Little While: Perseverance and Hope in Troubled Times, edited by Paul Rogat Loeb. New York: Basic Books. iBook. 13. One could argue that the creative process and artistic production are not exempt from this instrumental logic that focuses on measurable outcomes. While I agree with this observation, with the "creative process" I use here I mean a more 'old-fashioned' understanding of the term. 14. Laclau, Ernesto, and Chantal Mouffe. 2002. "Hope, Passion, Politics." In Hope: New Philosophies for Change, edited by Mary Zournazi, 122-148. Annandale, NSW: Pluto Press Australia. 15. Ibid. 16. Aronson, Ronald. 2017. We: Reviving Social Hope. Chicago: Chicago University Press. 17. Freud, Sigmund. 1964. "The Future of an Illusion," in The Standard Edition of the Complete Psychological Works of Sigmund Freud, Vol. 21, edited by James Stratchey. London: The Hogarth Press and the Institute of Psycho-Analysis. 18. Smith, David Livingstone. 2017. "Confessions of a Cassandra." Philosophy Talk, January 31, 2017. (https://www.philosophytalk.org/blog/confessions-cassandra) 19. For an astute empirical analysis of the phenomenon in Nazi speech rallies, see Roger Money-Kyrle's Psychology of Propaganda (1941). Also see Theodor W. Adorno's 1951 essay "Freudian Theory and the Pattern of Fascist Propaganda." 20. Smith, David Livingstone. 2016. "The Politics of Illusion: From Socrates and Psychoanalysis to Donald Trump." 21. Freud, "The Future of Illusion" 22. I've discussed elsewhere the similarities of "sociological imagination" (Mills, C.Wright. 2000 [1959]. The Sociological Imagination. Oxford: Oxford University Press.) and institutional critique in the arts. See: Gurur Ertem, "European Dance: The Emergence and Transformation of a Contemporary Dance Art World (1989-2013)," (PhD diss, The New School for Social Research), p.30. 23. Back, Les. 2015. "Blind Optimism and the Sociology of Hope." DiscoverSociety, December 1, 2015. (http://discoversociety.org/2015/12/01/blind-pessimism-and-the-sociology-of-hope/) 24. See Stephen K. Levine's Trauma, Tragedy, Therapy: The Arts and Human Suffering for an extended discussion of poeisis with regards to coming to terms to trauma through the creative act. 25. See the transcript of my talk "Field Notes on Instituting" delivered at the Inventory #2 Conference, Tanzhaus nrw Düsseldorf, June 1, 2017. (http://www.gururertem.info/uploads/8/8/7/6/88765342/gurur_ertem_field_notes_on_instituting_inventur_2.pdf) 26. Demirtaş, Selahattin. 2017. Seher. Ankara: Dipnot Yayınları. 27. Roy, Arundhati. 2002. "Come September." Talk delivered at Lannan Foundation Lecture, Lensic Performing Arts Center, Santa Fe, New Mexico. September 18, 2002. (http://ada.evergreen.edu/~arunc/texts/politics/comeSeptember.pdf)